In the fast-paced world of the automobile industry, efficiency and safety are essential. The days of relying on a team of individuals to move a single vehicle are long gone—thanks to Movitruck car pushers.
These battery-powered, heavy-duty vehicle pushers are revolutionizing the industry by streamlining operations, reducing the risk of workplace injuries, and increasing overall productivity. Let's take a closer look at how Movitruck pushers are transforming the way vehicles are moved.
Advantages of Movitruck's Car Pusher
A Movitruck car pusher can turn any service center into a well-oiled machine. Below are the most common benefits offered by this automotive power pusher.
Minimizing the Risk of Injury
Overextension and overexertion pose significant risks to auto workers, leading to various injuries and potential accidents. An electric car pusher takes the physical strain off employees' backs, necks, and legs. By eliminating the need for manual pushing or pulling of immobilized vehicles, these car pushers significantly reduce the risk of workplace injuries, ensuring a safer and healthier work environment for all.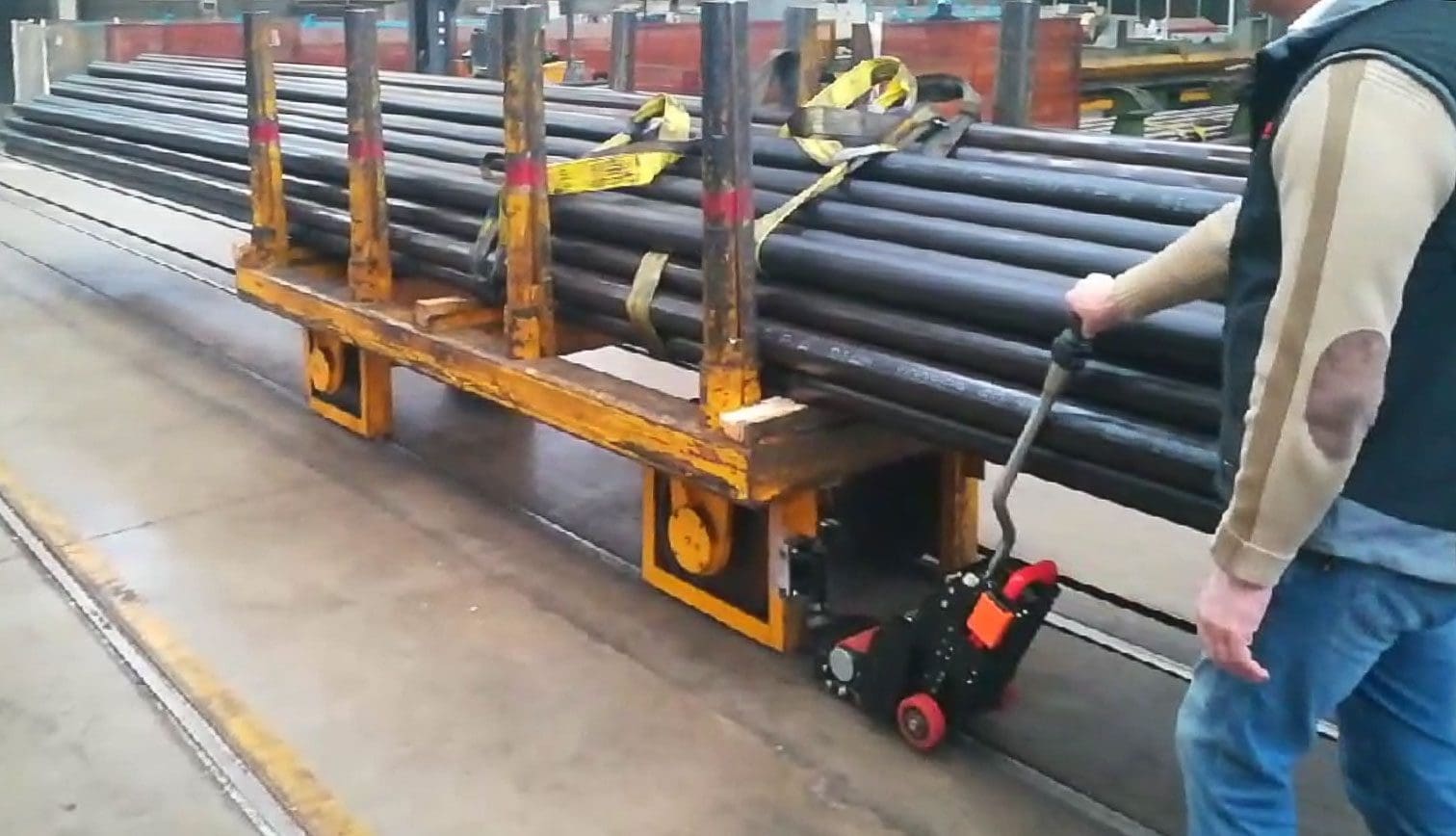 Enhanced Efficiency & Productivity
Movitruck car pushers enhance operational efficiency across various automotive applications. These machines allow a single person to effortlessly maneuver and reposition vehicles with ease.
With better control, car dealerships, service centers, and other auto establishments can optimize their workflow, maximize their space, and expedite turnaround times. By eliminating the need for large teams and reducing the time required for vehicle repositioning, an automotive power pusher helps businesses exceed demands.
How Movitruck Car Pushers Work
Movitruck vehicle pushers are designed to effortlessly move a car or truck with its powerful design. These car pushers are designed to be user-friendly and provide the necessary torque and traction to move immobilized vehicles—without the need for multiple operators.
Depending on the pusher you choose, Movitruck pushers can push vehicles weighing upwards of 5500 pounds. They also come with:
Movitruck Car Pusher Applications
Automotive Dealerships
Movitruck car pushers are great for automotive dealerships, where vehicles frequently must be repositioned for display, test drives, and deliveries. With a vehicle pusher, dealership staff can efficiently navigate tight spaces, maneuver vehicles into desired positions, and showcase an optimal showroom layout.
Auto Manufacturing
In manufacturing facilities, Movitruck car pushers play a vital role in moving vehicles along assembly lines, optimizing space utilization, and facilitating efficient workflow practices. By reducing the reliance on manual labor and enabling a single operator to handle the movement of vehicles with a safe and reliable automotive power pusher, you contribute to increased production efficiency.
Truck Manufacturing & Electric Vehicles (EV)
Movitruck's vehicle pusher is not limited to conventional cars. This automotive power pusher is just as effective in handling heavy-duty electric trucks. With the rising popularity of electric trucks, Movitruck pushers provide a safe and efficient solution for moving these heavy vehicles during manufacturing processes and in car dealership lots.
Move Your Vehicle With Ease: Choose Rainbow Rubber & Plastics
Movitruck car pushers stand out as the premier choice for vehicle movement. Rainbow Rubber & Plastics is proud to be the Exclusive North American distributor for Renova SRL. Whether you own a dealership or vehicle delivery service, Movitruck will take your business to the next level. Contact us to receive an in-plant demo or get a free quote.
Comments are closed.