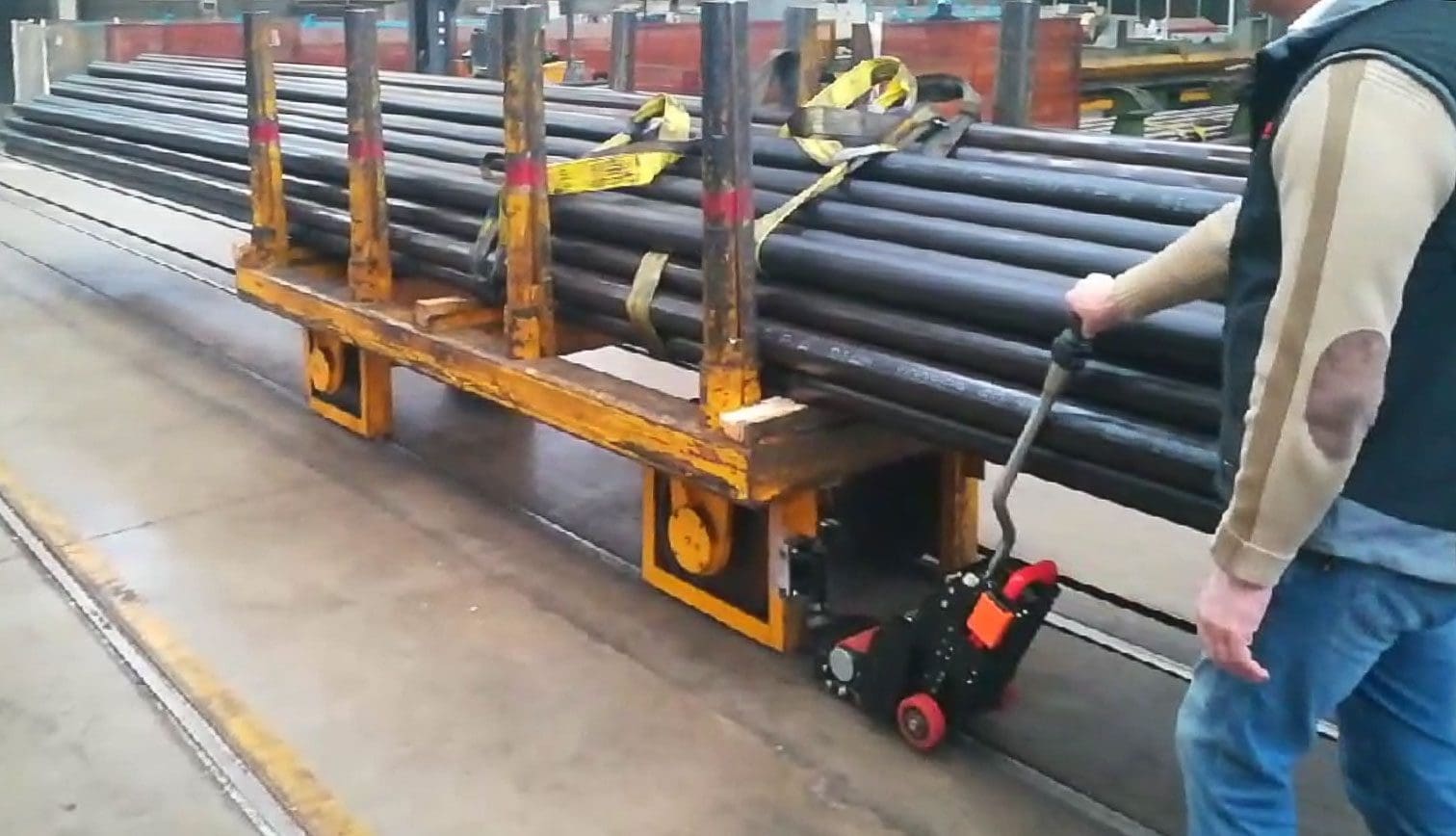 Complimenting our range of rubber belting products, Rainbow is pleased to partner with Renova SRL as the exclusive powered pusher distributor in North America.
If you are looking for a forklift alternative, Renova's battery-driven powered pushers are reliable tugging equipment and offer the advantage of easy movement without the constraints of pneumatic hoses or electrical cables.
Compact yet heavy-duty, this electric car pusher and roll mover is a great forklift alternative providing up to 50 tons of torque. You can truly use it to move anything! Saving time and reducing risks associated with workplace injuries thanks to safe tugging equipment.
Moviroll powered pushers can be used as a moving cart, vehicle pusher, paper roll mover, drum pusher, and much more.
Contact Rainbow today to arrange an in-plant demonstration!
EVERY RENOVA ROLL PUSHER IS EQUIPPED WITH:
Different handle configurations available
WHY CHOOSE RENOVA REEL MOVERS?
Up to 120 reel moves with only one battery charge (3-5 shifts)
Rapid battery recharge (max. 4 hours)
Long life battery (about 500 recharges)
Eco-friendly and plug & play battery
Reel capacities up to 50 tons.
Maintenance free
2 year warranty on battery and motor components
Our Roll Movers in Action – Videos
Moviroll MRE L – EN
Movicart – Battery Driven Cart Mover
Reel Turner + Safety Stop Wedge